Post by Dec on Oct 27, 2016 22:40:51 GMT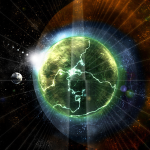 Write or Die is awesome, but it doesn't have the impetus that an actual, live person has. Even if it's just challenging me at random, there's something in my brain that'll go "This person needs me to respond!!!", and therefore prompt me to actually do it.
Oh, and please don't give me slack if I don't do it -- my brain will take it as a way out and start getting lazy. Maybe it'll take a few hours for me to see it, and that's fine, but if I haven't responded in a day you officially have permission to harass me.
That and also:
<---
Handy dandy calendar. My goal is to have completely green days all through the month. If they
aren't
green, you're allowed to get on my case then, too. Especially if there's a string of bright red, because that means I
really
haven't been writing.

Perfect! Do you want to try and coordinate what times you're usually on, so that we can schedule them/do them live, or would you rather we just call each other out in our threads and then post the results whenever we finish the challenge in our own time?
Also, as for prompts, you might (
might
) be interested in
this page right here
, which has a prompt generator (AKA, the Dare Me button). It isn't quite what you asked for, as it asks you to do things like "write a character based on your favorite pet", and "add a conspiracy to your plot", but it is generally genre-neutral... if ridiculous. Might be worth flipping through if you're bored, at least.
But, seriously, prompts that are specific to a genre would be nice. I think Kill Your Heroes is closest enough to Fantasy to not cause too much stress over it, though it has a more Urban Fantasy flair to it as time goes on. I'll think of some areas that need poking at in the world and get back to you on it.